From the functional to the funky, we've hand-picked a few jobs that Rainbow Shade Australia have shared, to give us all a bit of Aussie inspiration. Could any of these spark any Kiwi ingenuity for your own applications?
Putting the Extreme into Extreme 32
30m x 19m Extreme 32 Structure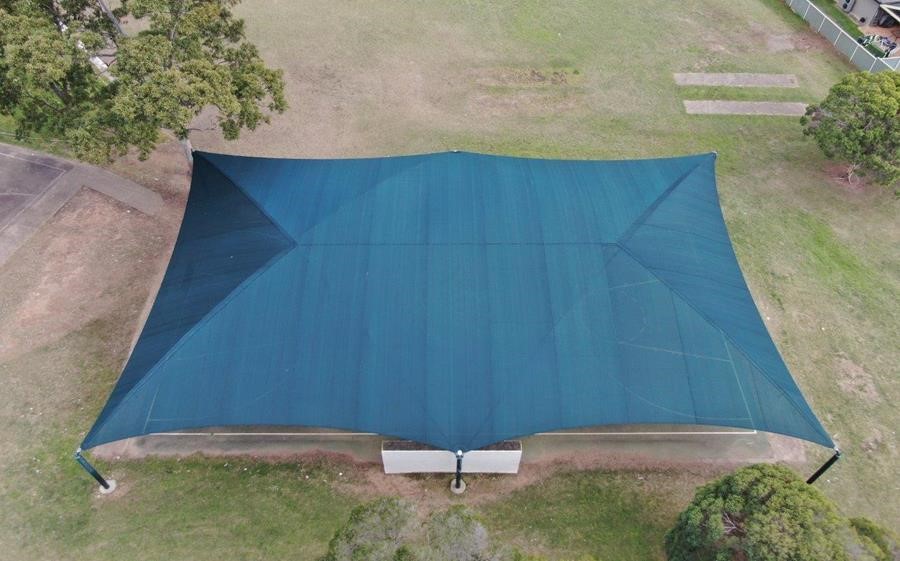 The Ruse Public School required a replacement canopy for this massive 585 sqm shade structure covering their basketball facilities. The team at EH Bretts designed and constructed this impressive shade canopy using Rainbow Shade's eXtreme 32 shade cloth.
Extreme 32 was specifically chosen by the client for this installation due to its superior shade protection and stability.
Rainforest Extreme 32 is classified as "Very Effective" protection by the updated Australian Standard. AS4174-2018. Many of Extreme 32′s colours rank highly within the Australian standard, making Extreme 32 a great choice for large commercial shade sails and structures at schools, Council Parks and Early Childhood Education Centres.
16 Years of Quality Sun Protection
Z16 Shade Cloth still going strong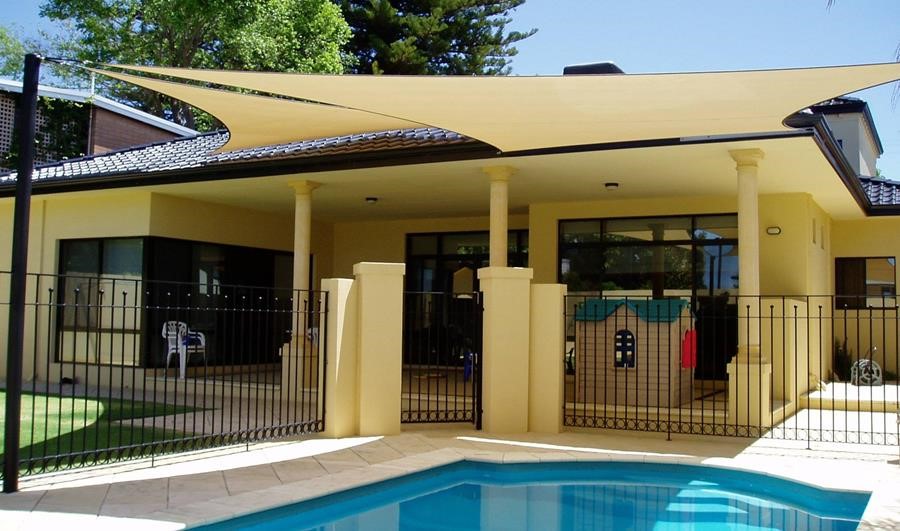 These stunning Z16 shade sails were installed in 2001 by Perth Better Homes in WA . By using Z16 shade cloth and maintaining your sails regularly you too can extend the life of your sails dramatically.
View the Z16 15 Year Weather Endurance Test for more convincing.
Creating Places of Fun
Extreme 32 Printed Shade Sails
Designed by Place Laboratory and Manufactured by Sail City using Rainbow Shade's heavy duty eXtreme 32 shade cloth. These sails took the newly introduced Quartz colour and applied a print to the underneath surface, providing not only great shade and UV protection but also creating a fun filled atmosphere.
Extreme 32 shade cloth was specifically chosen by the landscape architect for this installation due to its superior colour-fast properties and dimensional stability, making it the perfect choice for these park shade sails.
These unique shade sails are hopefully just the start where arts meets functionality.
Australia has some extremely harsh conditions so their shade cloth needs to put just as much (if not sometimes more) work as those used in New Zealand installations, so it's great to see the performance experienced for fabricators and installers across the ditch.
GOT A QUESTION ON THE BEST SHADE CLOTH FOR YOUR NEXT PROJECT?
Our team have great technical knowledge and would love to help you overcome any challenges and share ideas – give Rainbow Shade NZ a call today.