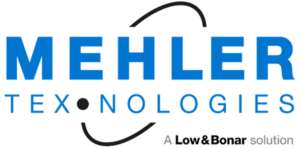 We are proud to be able to announce Rainbow Shade NZ's newest product partner, Mehler Texnologies.
For most of you, Mehler's range of PVCs will need no introduction, with this product having been well regarded and proven in the market for some time.
At Rainbow Shade we are delighted to be bringing you this quality range of PVCs going forward. The Mehler range compliments our ethos of supplying only quality products, delivered with service, support and integrity in everything we do.
A quick note re: supply
Initially we are stocking the VALMEX® FR-580 here in our warehouse, and all other products in the Mehler range are available on request. Orders can be placed now for delivery.
We welcome your queries on how this product can work for your projects, and will have an updated price list including Mehler being released shortly. Feel free to email Grant any time or give him a call on 022 508 6656.
Learn more about Mehler
Get inspired: view the Mehler Image Gallery
We handpicked a few images from the Mehler library that we thought might inspire you for your next project.
Whether it's a commercial curtainsider or an architectural PVC creation, the quality Mehler PVC range could be just the answer.
View Gallery